Helping To Build Strong Communities
Coldwell Banker Peter Benninger Realty knows that the business of selling homes is also about building strong communities. Every year, Peter Benninger Realty provides financial assistance to more than 30 charities, business organizations and community groups in Kitchener, Waterloo and Cambridge. Coldwell Banker Peter Benninger Realty is also a firm believer that prevention and public education is of utmost importance in preventing loss of life and property due to residential fires.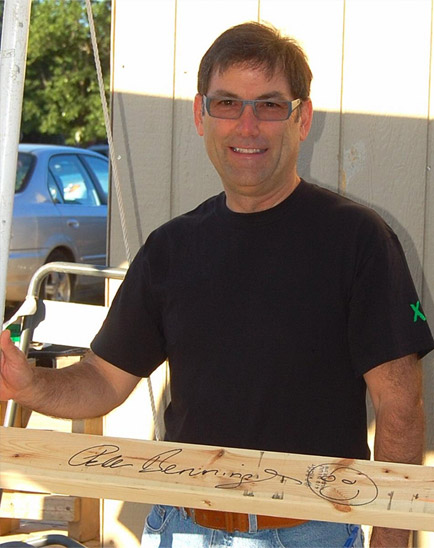 One organization that is particularly close to the hearts of those within the company is Habitat for Humanity. Peter Benninger Realty shares Habitat's vision of a world where everyone has a safe and decent place to live. Coldwell Banker Peter Benninger Realty has sponsored the construction of four Kitchener Habitat for Humanity homes in 2001, 2006, 2010, and 2016.
Every few years, Coldwell Banker Peter Benninger Realty creates a Street Map and Service Guide where proceeds are used to fund an educational product for the Kitchener and Waterloo Fire Departments.
As an International Fire Safety Ambassador, Peter Benninger has been recognized for using his personal and professional influence to help initiate and maintain the progressive Fire & Life Safety Education Programs administered by our Fire Departments. At the foundation of the program is the evidence that lives can be saved when the individuals have undergone hands-on training that teaches them how to react in crisis situations.
With help from the sponsors of the Street Map & Service Guide:
Since 1992 over half a million dollars in equipment has been donated to our Fire Departments.
200,000+ students and community members have been educated.